Contest Comments by David McMurray
This contest received 4,312 entries, of which a record high 2,483 were photo-haiku composed in English. 1,820 haiku were matched to 14 photos supplied by the organizer for two categories: 7 scenes of Matsuyama, and 7 scenes of other cities. Increasing by 5 percent from last year, the number of entries in English reached an all-time high. The preliminary judge short-listed qualifiers. The final judge selected a grand-prix, one award for excellence, and 5 honorable mentions for the tourism exchange cities category. Entries from Australia, Canada, United States, United Kingdom, and Japan led the competition which attracted photo-haikuists from around the world.
Grand Prix
AustraliaMark Miller
deep summer's yellow
the whole mountainside turns
to face the sun
Comment from the Judge: David McMurray
The photo-haikuist focused our attention on a mass of warm colors moving in rhythm with the path of the sun. The well-crafted lines highlight the essence of late summer, at the peak of its joy and vitality. This well-structured photo-haiku which deftly resonates between text and photo is deserving of a grand prix.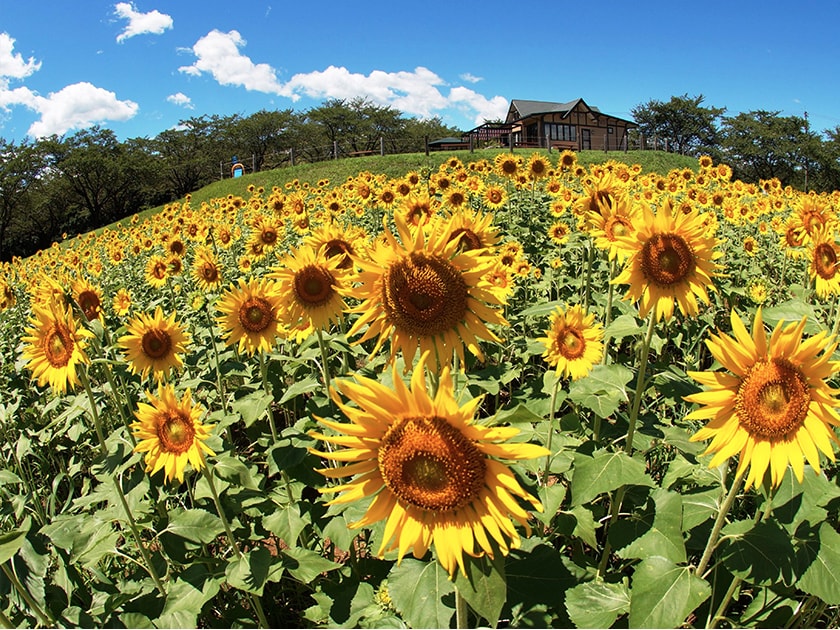 Sunflower Hill, Higashimatsuyama Agricultural Park (Higashimatsuyama City, Saitama Prefecture)
Award for Excellence
CanadaKarin Hedetniemi
storm warning
stacking the hearth
with books
Comment from the Judge: David McMurray
The photo-haiku captures the trepidation of a stormy night. In contrast to the wildness of the weather, stacking books by the fireside adds a sense of comfort and warmth. Chopped wood is used to stoke a fire, heaven forbid reaching the need to ever burn books. The central focus of this scene alludes to the idea of preparing to spend time peacefully and safely at home reading amidst the chaos outside.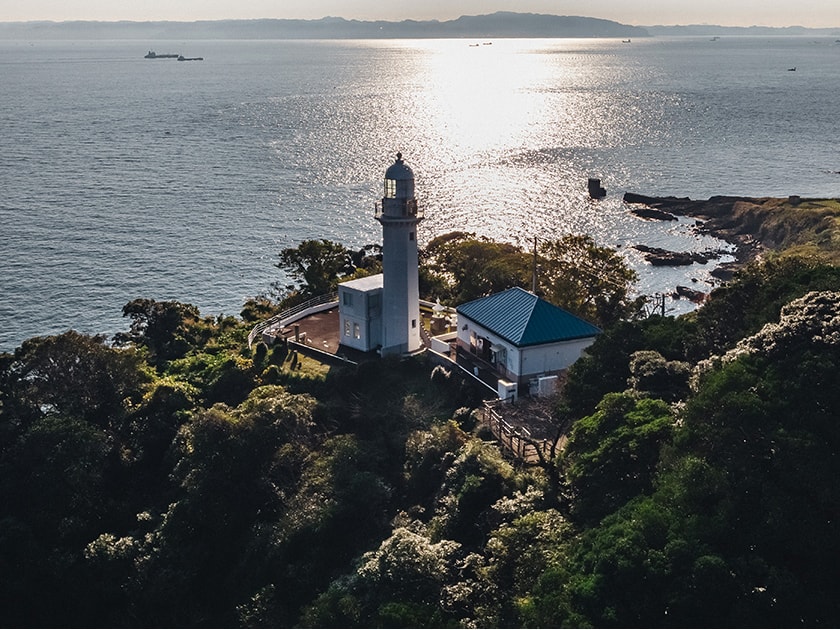 Kannon-zaki Lighthouse (Yokosuka City, Kanagawa Prefecture)
Honorable Mentions
Uchitsuboi, Former residence of Natsume Soseki (Kumamoto City, Kumamoto Prefecture)

JapanChinatsu Hamada

summer winds
taking the sound
a pen moves

Steam locomotive and spring green, Museum Meiji Mura (Inuyama City, Aichi Prefecture)

USAChristopher Peys

lost amongst the trees
the sound of a steam train
before there is one

Mitakiji Temple in autumn (Hiroshima City, Hiroshima Prefecture)

UKMonica Wang

naming colours
I stop noticing
the crowd

Yuzo Saeki Atelier Site, Shinjuku City Historic Site (Yuzo Saeki Memorial Museum) (Shinjuku Ward, Tokyo Prefecture)

Japanらいち

Memorial museum
With a friend
The autumn of art

The ancient road of Ikaruga (Ikaruga Town, Nara Prefecture)

JapanFushigikun

on the road
the trend of the times and
old days