Contest Comments by David McMurray
This contest received 4,312 entries, of which a record high 2,483 were photo-haiku composed in English. Increasing by 5 percent from last year, the number of entries in English reached an all-time high. 1,820 haiku were matched to 14 photos supplied by the organizer for two categories: 7 scenes of Matsuyama, and 7 scenes of other cities. With a keen eye on the photos and in-depth understanding of their context, the preliminary judge short-listed hotly-contested qualifiers. The final judge selected a grand-prix, one award for excellence, and 5 honorable mentions for the Setouchi-Matsuyama category. Entries from the U.K., India, Canada, Romania, Bulgaria, and Japan led the competition which attracted photo-haikuists from around the world.
Grand Prix
UKAnne-Marie McHarg
I take this path
From one world to the next
Summer pines
Comment from the Judge: David McMurray
The narrator took us on a journey, a few measured steps straight into the unknown. The final line added a welcome seasonal reference that matched well with the tranquil atmosphere of the photo. The 13-syllable poem was well-structured and deserving of a grand prix.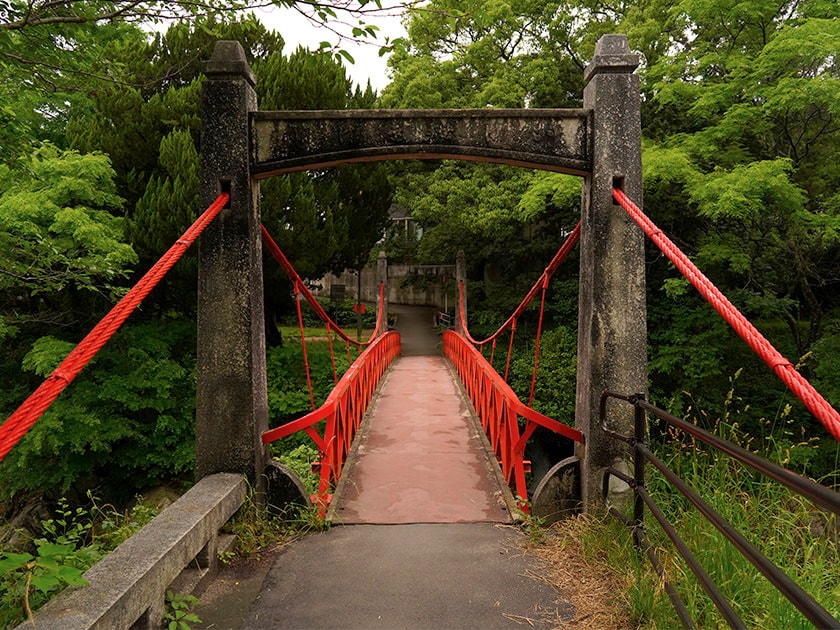 Red bridge (Matsuyama City, Ehime Prefecture)
Award for Excellence
IndiaVandana Parashar
evening walk
the new neighbour knows me
by my dog's name
Comment from the Judge: David McMurray
The delightful text described a humorous moment of community and connection. The photo revealed a cat at the sunset station, the haiku broadened the peaceful scene to include other pet owners, including the narrator who often calls her dog to heel. A certain familiarity between the neighbors, but not too close, made for an endearing, excellent photo-haiku.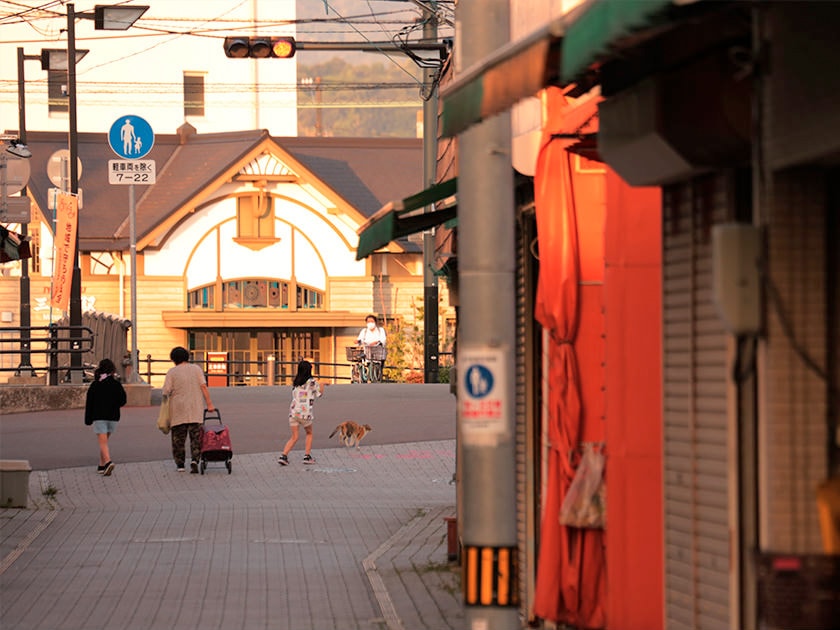 Sunset at Mitsuhama Station (Matsuyama City, Ehime Prefecture)
Honorable Mentions
Love charms, Enmanji Temple (Matsuyama City, Ehime Prefecture)

CanadaLuminita Suse

expired amulet
now I am in love
with my solitude

A keeper and his deer, Kashima Island (Matsuyama City, Ehime Prefecture)

UKTracy Davidson

more mouths to feed
stretching out
the vegetables

Mitsuhama bread shop (Matsuyama City, Ehime Prefecture)

BulgariaVladislav Hristov

the smell of fresh baked bread
I open my grandmother's
recipe notebook

Looking out at the sea, Nakajima Island (Matsuyama City, Ehime Prefecture)

RomaniaMircea Moldovan

soft waves
between fishermen
moonshine

Streetcar 78 (Matsuyama City, Ehime Prefecture)

JapanEmiko Miyashita

vermilion streetcar
rattles down the street
the first star in the evening